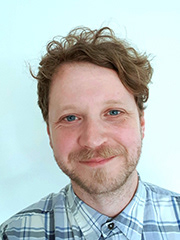 Born in Blackburn, Lancashire, but having lived, studied and worked throughout the North West (Cumbria, Liverpool, Manchester, Fylde Coast, Morecambe, Cheshire), I feel I have I have become part of the spirit of the region; Shooting inner-city mill conversions for architecture portfolios one minute, to being transported to the serene Ribble Valley and photographing the interiors of a newly renovated barn, the next, meeting all the best people in-between.
I have been a full-time photographer since earning my BA(Hons) photography degree in 2014 from UCLan, initially working in the photo and video sector for reputable, established media companies around Greater Manchester, Cheshire and Merseyside. After gaining a wealth of experience, I decided to setup on my own. My interest in architecture, design, form, and the technical and artistic disciplines of photography, led me to grow my career in property interior and exterior architectural documentation.
My aims have always been to achieve and sustain lasting relationships with clients. Attention to detail, meeting the requirements for a property shoot, and capturing the design, atmosphere and beauty of the many varying styles of properties, is how these aims are repeatedly met.
Architect Portfolios
- Images prepared for web and print documenting light, angles, space and environmental placement of a building
Interior Design Portfolios
- Interior photography for any style of property, documenting the natural light and space of many styles of property by using supplemental lighting to enhance the features. Focusing on informative and detailed imagery
Construction Industry
- Documenting the details, process and finalisation of structural materialisation
Show Home &

 Serviced Apartme

nts
- Informative, accurate and flattering representations of properties intended to promote sales leads
Luxury Property Promotion
-
Welcoming, striking, standout imagery designed to capture the attention of potential buyers through online marketing and printable formats for glossy brochures
Business Promotion
- Salons, Hotels, Restaurants, Bars/Clubs, Event Venues. Highlighting the unique details of the available space for its intended purposes
AirBnB Promotion
-
Stand out amongst a saturated market of holiday rentals by promoting your AirBnB property with professional photos that will enhance your listing and attract potential customers
And for anything else, please get in touch and let me know your requirements.